[New Product] Mini Fiber Laser Machines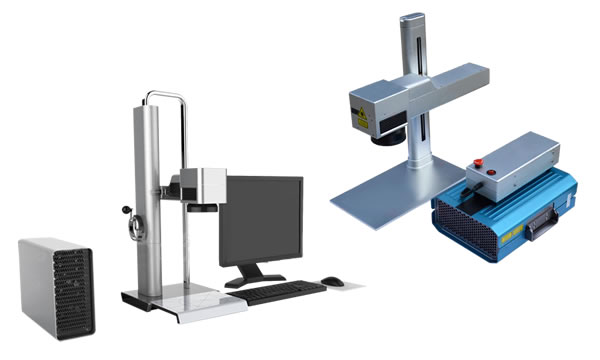 We have introduced a new configuration for marking machine: Mini fiber laser marker! It is like a small computer pc size and comes with the standard laser head and z-axis stage. Included inside is a standard 20W fiber laser. The marking quality is te same as our standard fiber laser marker with a simple software interface. The simple integration of the system requires no after-installation service. The fiber laser machine is the ideal solution for a broad range of industrial applications. Typical Applications:
1.Laser marking of metal & non-metal materials and products: stainless steel, copper, aluminium alloy, ceramics, plastics, organics, thermo-elastomerrubbers, paper, name cards, turbine blades
2.Electronic industry: capacitor, inductor, PCB, IC, connector, control panel, instrument
3.Others: cosmetics, food package, bottle, gift, advertisement & sign crafts, craft & gift making
The electrically focus-tunable lens STOT-EL-10-42-OF is dedicated to 3D laser processing applications and sets the highest standards in terms of spot quality, speed and repeatability. With a focus tuning range of -2.0 to +2.0 diopters the spot can be controlled over a large range along the z-axis (working distance
For more information, please click here.