[New Product] Non-contact 3D Measurement Equipment
STOPM-CP-11 SMART Sensor
The CP-11 Smart sensor is the first sensor in a new family of OPM's Non-Contact Laser Displacement Sensors. The new Smart technology contains a rich set of algorithm which makes integration easy and provides pass/fail results rather than a simple displacement value.
The CP-11 Smart sensor measures 10,000 points/sec and retains all of OPM advantages. This new sensor allows fast 2D profile measurement, analysis and feature evaluation. The built in Smart technology also provide a standalone sensor using Web based interface without the need of installing software on customer host.
Powerful Smart Sensor Web Based GUI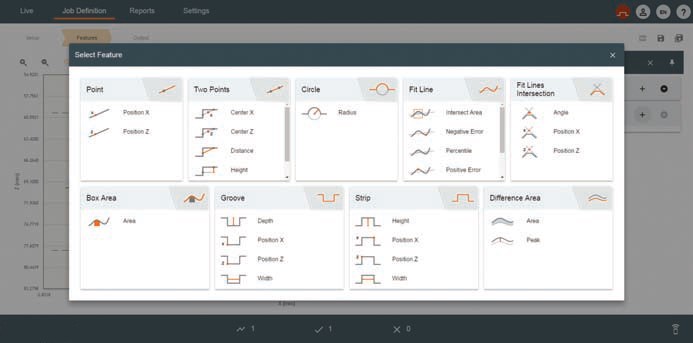 Live Screen: up to 8 features on 1 profile.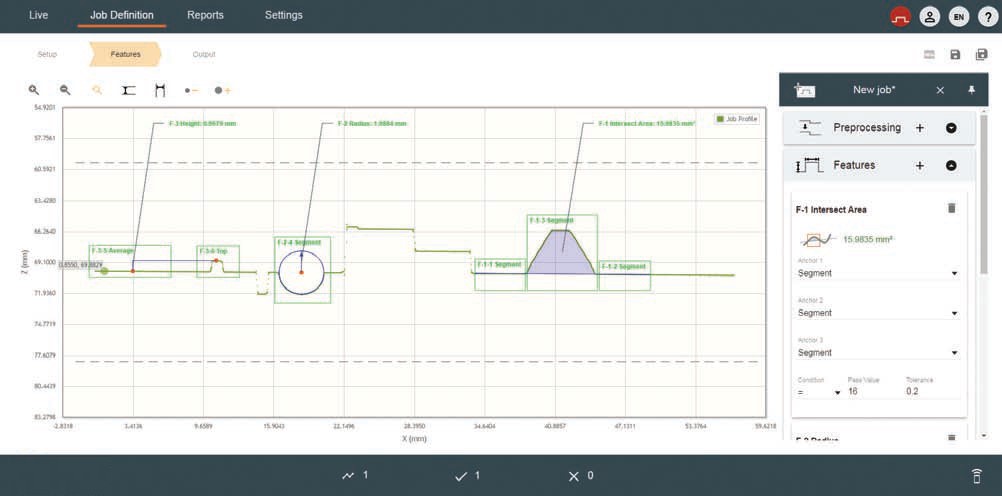 Anchor and features
Anchors are calculated reference point of a feature used in order to evaluate measurement result.
Anchor example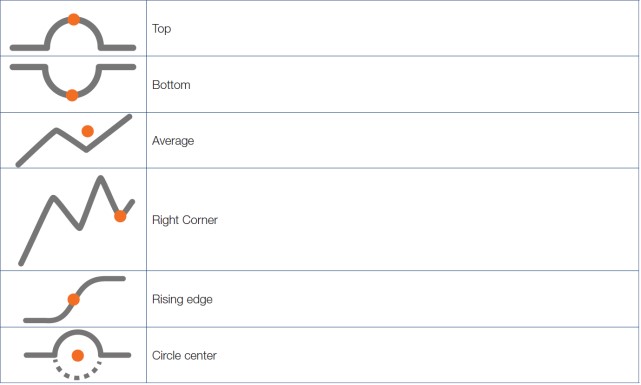 Features example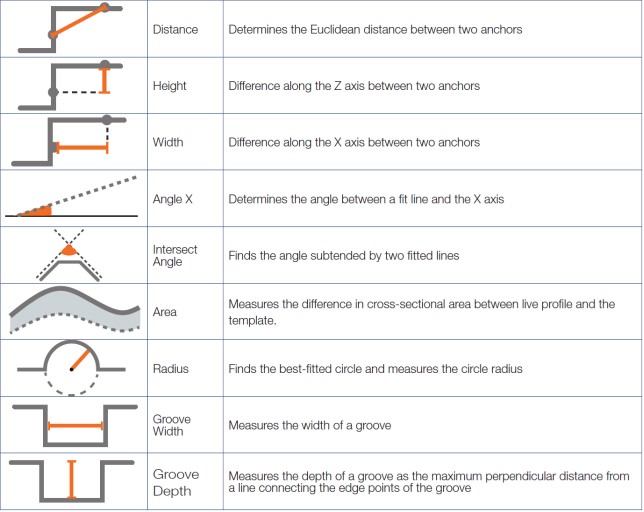 How does it works?
The sensor emits laser beam which is projected onto the measured object. All of the reflected rays that are collected by the objective lens enter the conoscopic module. The resulting interference pattern is analysed to determine the distance to the object.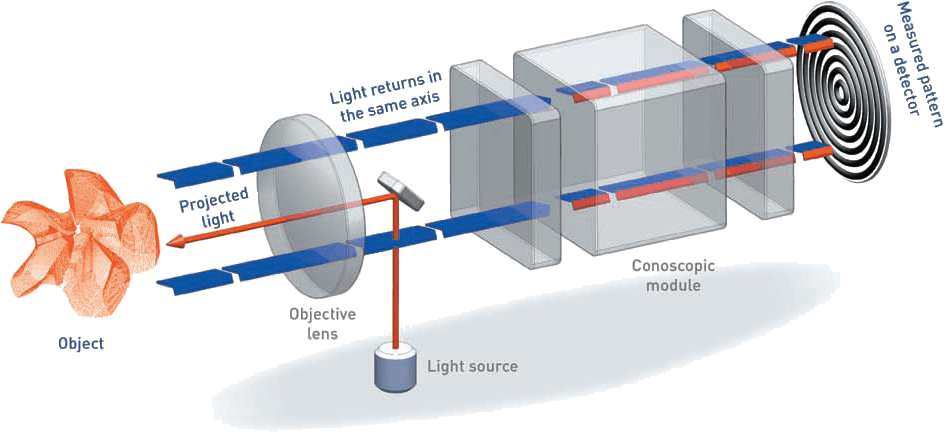 Advantages
The sensors are based on the unique and patented Conoscopic Holography technology, which is advantageous over standard distance measurement methods used for various industrial applications. The sensors are reliable, accurate and contain no moving parts. Our technology has major benefits when integrated in measurement systems compared to the standard triangulation method. Two major advantages are:
Collinearity: our sensor's outgoing laser beam share the same optical axis as the reflected signal. This collinearity allows the sensor to measure inside holes, through folding optics, and steeply inclined surfaces of up to ±85°. The ability to incorporate relay optics enables the sensor to be used simultaneously with the same focusing lens of laser welding or cutting applications and with machine vision applications.

Low electronic noise dependency: the entire detector is used to evaluate a single spatial frequency, making the measurement highly noise resilient. Moreover, if some of the light is blocked, other areas can provide sufficient measurement signal.
Some unique properties of our sensor