Ultrashort Pulse (sub-100 Femtoseconds) Laser Series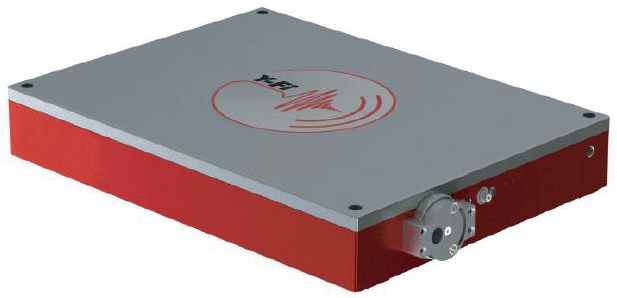 STKM-Y-Fi laser series is a family of compact high average power, high repetition rate near-IR ultrafast Yb fiber lasers. Y-Fi products are based on a single rugged opto-mechanical platform and are engineered for hands-free operation.
The STKM-Y-Fi family employs a patented all normal dispersion (ANDi) modelocked Yb fiber laser coupled with a fiber amplifer. This configuration offers numerous unique advantages, including: Bandwidth supporting sub-100 fs pulses, High output energy from oscillator requires less amplification for shorter, low temporal pedestal pulses, Robust long-term operation. The short, clean pulses giving more peak intensity than competing products.
Applications:
- OPCPA seeding; OPA Pumping
- Precision micromachining of tissues, glass and plastics
Features:
- Average power: 4.5 W / 20 W / 35 W (Y-Fi / Y-Fi HP / Y-Fi Ultra)
- 100-200 fs pulse length with low pulse pedestal gives improved performance for driving nonlinear optical interactions: optimum efficiency at lower pulse energy / average power
- Tunable repetition rate (0.5-15, 60 MHz)
- Small optical head footprint (~ 30 x 45 cm) for Y-Fi™ and Y-Fi HP
- Pulse energies up to > 20 μJ, with custom higher power systems available
For more information, please click here.